A Letter from Helen Talty - Teller Appreciation
As Teller & Universal Banker Appreciation Month comes to a close I've been reflecting on why showing our tellers and universal bankers appreciation is so important.
I have been working in financial services for some time now, and I find many things remarkable about the industry; the collaboration between business partners, identifying solutions to customer needs, and the ever changing challenges facing our industry and how to creatively solve them.
But the thing that I most admire and love – our front line employees. Our extraordinary Tellers and Universal Bankers. Those faces you encounter every day when you open a new account, cash a check, or ask for help with your digital banking needs.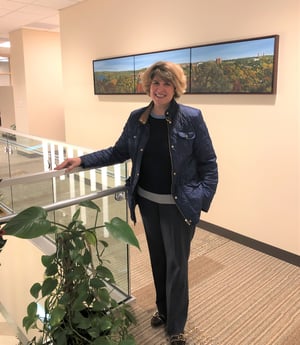 Our tellers and universal bankers are some of the best in the industry. They already come to work with us with the table stakes; professional, considerate, hardworking, and efficient. It is the soft skills, however, that make it all work; their desire to make every single customer feel like their branch is their home, their comradery in the branches, their astute solutions to individual customer needs, and most of all – their humanity. They are kind and good people. And at Tompkins Trust Company, where we hold dearly those same core values, it is remarkable to see our tellers and universal bankers do the same.
I manage 13 branches across our Central New York fingerprint, and time and time again I am reminded of how special, and vital, our front line employees are when making the customer experience the best it can be.
Happy Teller & Universal Banker Appreciation Month!
-Helen Talty, Senior Vice President, Manager of Community Banking