Here's to Our Essential Workers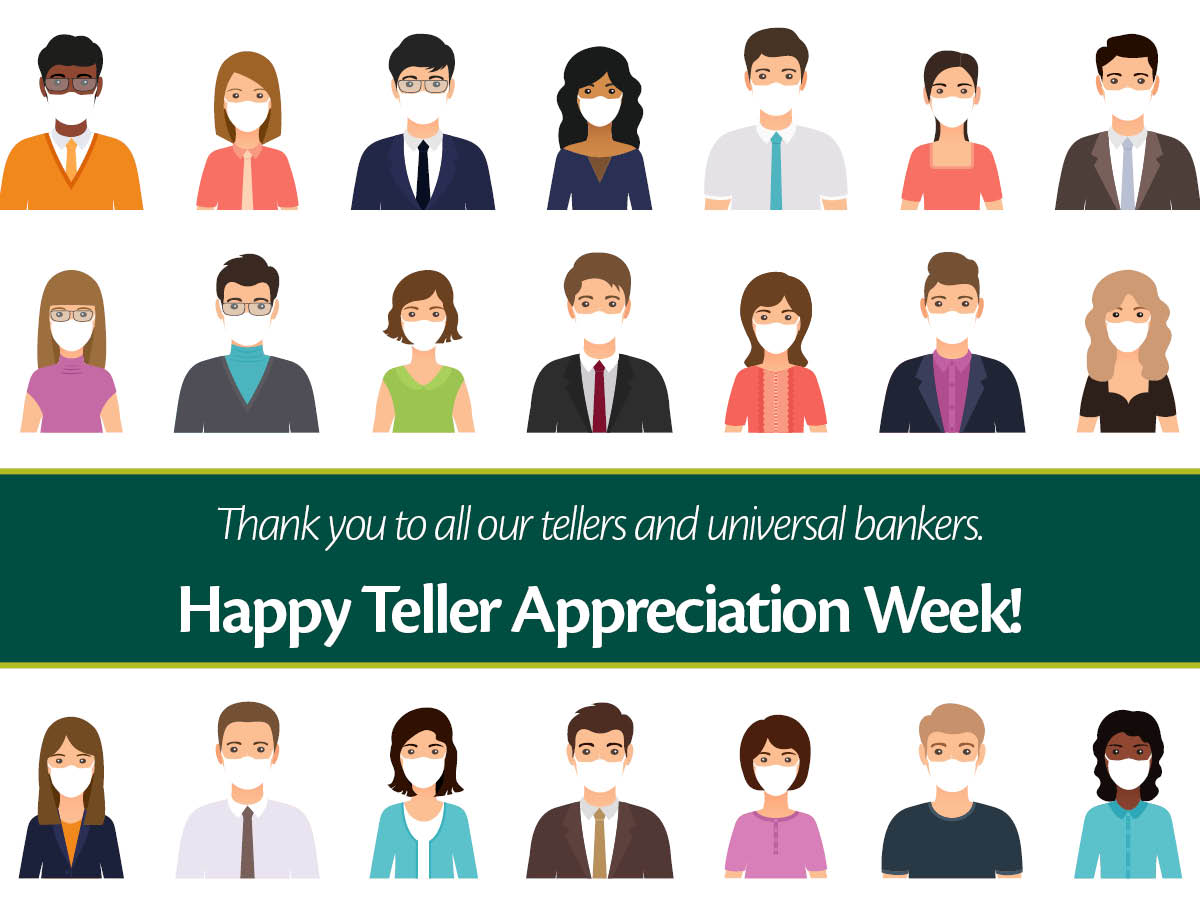 During this difficult time, Tompkins Trust Company has remained focused on serving customers. Our team members who best exemplify that commitment are our community banking staff. Like everyone else during the pandemic, they have experienced uncertainty about the future, in some cases family loss and concern for those around them. But they have shown up for work every day to make sure they support our customers and equally as important each other.

Most importantly, they're happy to do it. Individuals who become bankers are proud to be stewards of other people's assets and they take that job very seriously. You don't always think of a teller or universal banker or branch management when you think of an essential worker but they are the front line to the customer. Many of our branch staff have told me how pleased they were at the beginning of the crisis when customers said (through the drive-up speakers), "Thank goodness you are open!"

Making customer accommodations is something we are very familiar with, even before COVID. Today with many business customers and individuals still working remotely, we have taken a lot of time to educate customers on the benefits of our online capabilities and even in some cases, teaching customers how to use the drive up tube as they had always come into the branch in the past. Flexibility and a level head in a branch is key during a pandemic or any crisis situation especially with fraud being at an all-time high. Our staff is not afraid to ask important questions and to get a full understanding of the transactions the customers are requesting. The trust between our customer and branch staff is really what makes our community bank the best in the region. That's not bragging, just fact!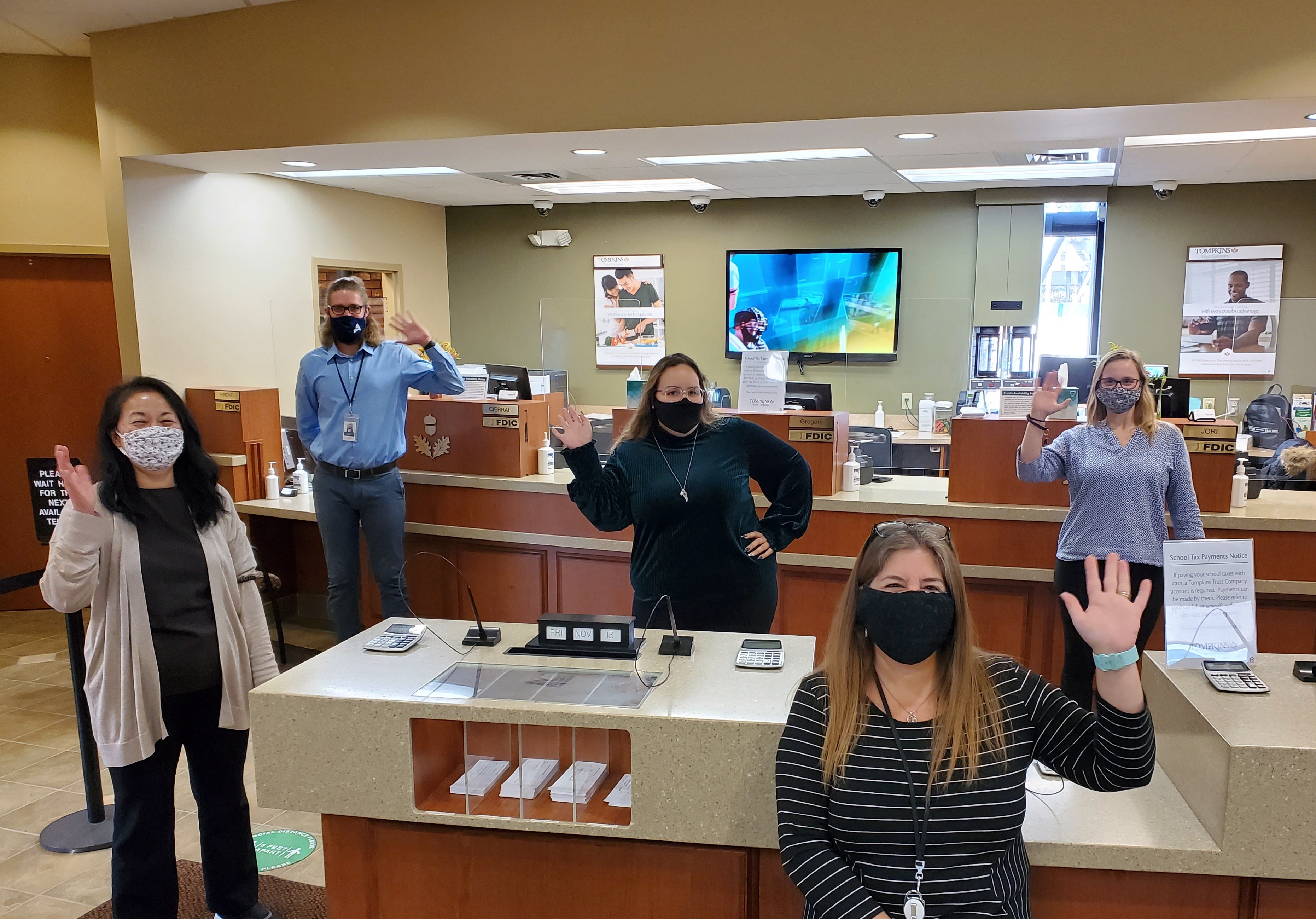 Our bank is known for our customer relationships, and we all know the best way to do that is through in-person connections. Although our doors are locked we are still welcoming customers into our lobbies with CDC and state guidelines in place. Most customers have chosen to use the drive up or mobile banking for their day to day banking but they know we are available for more complex banking needs including opening new accounts, changing signers, taking loan applications and cash management needs.

As many have called our current situation the "new normal", the one thing I know is that when our branch staff walk through the doors in the morning, until they leave at night their priority is having a satisfied customer and keeping each other healthy and safe. An essential worker is an essential worker, it doesn't matter what line of business. Next time you stop into a Tompkins Trust Company office remember to thank our community banking team, smile and give them a virtual high five. And hopefully by next year at this time tootsie rolls, dog biscuits, and coffee will return and we will be able to welcome you into our offices without any restrictions. Until then stay safe and healthy as we are all in this together!