Watch Out for Scams Targeting Seniors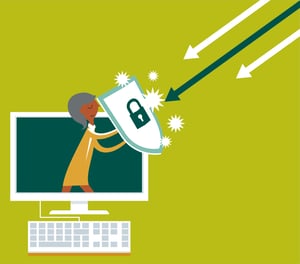 The last few months have turned our lives upside down and left many feeling isolated. This is especially true of older people who often resist using technology to stay informed and connected with loved ones.
Unfortunately, now is the perfect time for scammers to take advantage of people through coronavirus scams, which I discussed in an earlier blog. But plenty of suspects are also using traditional financial frauds targeted at seniors. So, as a community banker, I encourage you to take the time to reach out to older folks you care about and remind them of the following:
Relationship Scam – Here the scammer pretends to be someone else via phone call, text, or social media. After gaining the person's confidence, they often ask for gift cards, or funds to visit a sick relative. The scammer may send money to the Senior and then ask for them to send some of it elsewhere as well. They money they send may be stolen from another account or a counterfeit check.
Online Sales– The fraudster connects with a person online and sends them a counterfeit check for an item listed for sale. Then, claiming they sent too much money, they asked for some funds back. The customer then is on the hook for the entire amount.
Grandparent Scam – The scammer will call an older adult and confirm they have a grandchild. Then, posing as law enforcement official, they'll ask for funds to bail the grandchild out.
Identity Theft – The options here are almost endless. The bottom line is that if your personal identifiers (social security, account information, DOB, Credit cards number, or account passwords) are used without your permission, your identity has been stolen.
If you believe you've been the victim of a scam or identify theft, do the following:
First contact your bank

Next, go to the Federal Trade Commission's website and complete the ID theft affidavit

File a report with your local police

Check your credit report.
Sheltering in place may continue for the foreseeable future. So now is a good time to check in on older relatives and assure that they, as well as their funds, remain safe. If you have any questions or need help, please feel free to reach out to your banker. We are here to help.