Tompkins Community Bank Names New Market Presidents in Dual Announcement
Tompkins Community Bank announced the appointment of two new market presidents across its New York State footprint. Diane Torcello has been appointed to president of the bank's Western New York (WNY) market, and Johanna Anderson has been appointed to president of the bank's Central New York (CNY) market. In their new roles, Torcello and Anderson will be responsible for the bank's growth, community and client engagement and stakeholder relations throughout their respective markets, as well as fostering relationships with clients of Tompkins insurance and wealth affiliates.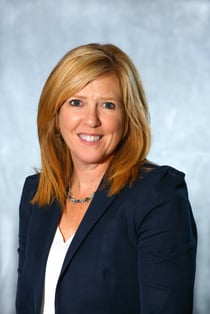 A veteran of the banking industry, Torcello is well-known throughout the community for her expertise in retail, commercial, operations, and branch management. She began her 18-year tenure with Tompkins as vice president and branch manager before being elevated to senior vice president and community banking manager in 2013, a position she has held for the past decade. In this role, Diane is responsible for the leadership of all staff and operations of the Western New York branch network, as well as the direct involvement and management of the largest deposit relationships. She also interacts routinely with the Tompkins WNY bank board on business development and strategy. Most recently, Torcello was named one of the Rochester Business Journal's Women of Excellence in the publication's 2023 awards announcement. She is also a past recipient of the Women in Business Award from the Batavia Daily News and the 40 Under 40 from Buffalo News.
"Diane's impact on both the Tompkins community and the community at large has been immeasurable over her remarkable career," said Jim Fulmer, board chair of Tompkins Community Bank. "Her dedication to the professional growth of her team, and the economic health of her community, is emblematic of our mission to its core."
A three-year member of Tompkins' CNY board, Anderson is known for her expertise in residential and consumer lending, commercial real estate management and affordable housing development work,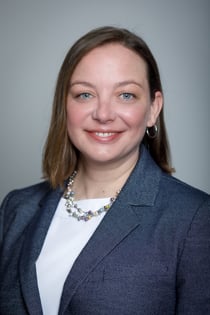 as well as her advocacy for financial education. In her more than five years as executive director of INHS, Anderson has actively led the mission to build affordable housing developments, as well as support homeowners and renters with financial and maintenance services. In her prior position, she served as the chief credit officer of Home HeadQuarters, Inc., where she managed the process and production of all lending products and oversaw the development of credit approval processes. She also spent six years as the director of community development for Four Directions Development Corporation, a nonprofit that seeks to improve the social and economic conditions of the Native American tribes through education and investment in affordable housing, tribal business ventures, banking the unbanked and entrepreneurship.


"Johanna has a proven ability to lead organizations to success with passion, diverse expertise, and a growth mindset," said Daniel Fessenden, chair of Tompkins' Central New York Board of Directors. "She has been an invaluable asset to our board in her three years of service, and we know she will bring the same fervor for success to her new position."
The dual announcement also marks a significant milestone in the bank's executive leadership history. The appointments of Torcello and Anderson come nearly one year after the appointment of Ginger Kunkel, president of Tompkins' Pennsylvania market, marking the first time that three of the bank's four market president roles have been filled by women leaders.
"Both Diane and Johanna have proven track records of leadership excellence and strong commitments to the communities they serve," said John McKenna, president of Tompkins Community Bank. "We know their individual experiences and unique areas of expertise will provide our teams with invaluable insight and dedicated leadership as we continue to grow toward the future."
Photo of Johanna Anderson, courtesy of Sheryl Sinkow Photography